News
Hydraulic Slab Tong with 2 scissors in fully automated operation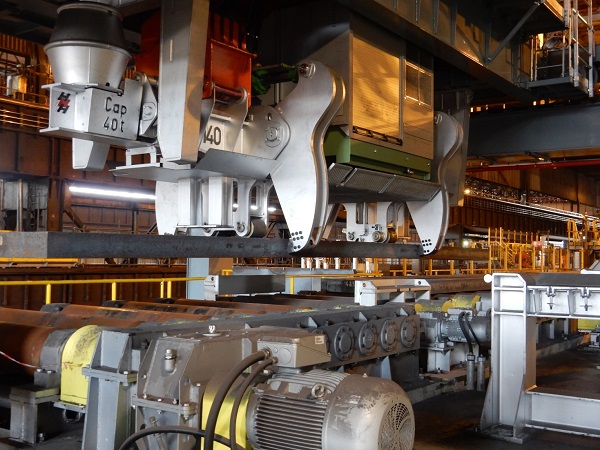 HEPPENSTALL, in cooperation with its customer, has developed and produced a hydraulic slab tong with a capacity of 40 t for hot slab operation for Arcelor Mittal Gent in Belgium to place slabs on the roller conveyor, feeding the walking beam furnaces of the hot strip mill.
The slab tong has been optimized in particular for a high lifting frequency. To meet customer requirements of high readiness and reliability, the structure of the tong has been designed applying modern Finite Element Analysis (FEA) besides state of the art technology defined by standards like EN 13155 and EN 13001.
The hydraulic slab tong has been working at the customer site since beginning of 2019 and has proven itself in daily hard use since.